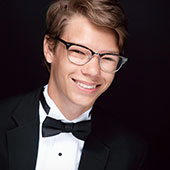 Beau Marlette
Beau
is a rising Junior majoring in Business & Enterprise Management. He is a Winston-Salem born and raised local. He has a passion for law, and has worked for both judges and law firms since senior year of high school. Beau has served on the Pre-Law Council since its creation almost two years ago. He is truly passionate about interacting with his peers and hopes to develop the pre-law council and pre-law advising at Wake.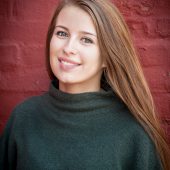 Ally Ponte
Ally Ponte is a rising senior at Wake Forest and a co-chair of the mentoring committee for the pre-law council. She is a sociology major with minors in Writing and Global Trade and Commerce. Ally enjoys walking her dog by the beach and reading fiction. She is hoping to start law school next year and is interested in white collar crime and corporate compliance.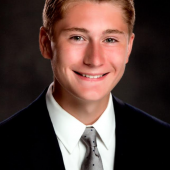 Ian Kirner
Ian Kirner is a rising sophomore who intends on majoring in Politics and International Affairs with a minor in either Philosophy or History. Outside of the classroom, Ian is involved in several organizations like the Traditions Council, The Pre-law Fraternity, and serves as a student officer for Hit the Bricks. Ian is always willing to answer any questions or direct students to the appropriate resource.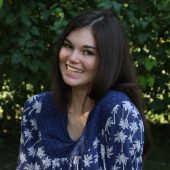 Lillian Giles
Lillian is a junior double majoring in Politics & International Affairs and French Studies with a minor in Arabic. Lillian serves on the PLC Mentorship and Social Media teams. In addition to her work on the PLC, she has served as a Research Assistant to WFU Law Professor Gregory Parks, been a member of the WFU Mock Trial team, participated in WFU Model UN, and served as a Peer Leader for behavioral misconduct. This fall she is also interning in the District Office for Congresswoman Kathy Manning. After graduating, Lillian plans to pursue a joint JD/MPP degree with a focus on international human rights law.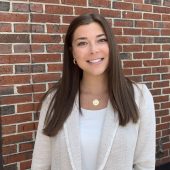 Katy Hall
Katy Hall is a current senior double majoring in Politics and International Affairs and French Studies with a minor in Global Trade and Commerce. Katy also hopes to achieve a certification in French for Business in the Spring of 2022. She serves as the PLC Mentorship Co-Chair, Research Assistant to WFU Law Professor Parks, student adviser, a member of the Dean's Student Advisory Panel, and chairs the Kappa Kappa Gamma Reference committee. Upon graduation, Katy will pursue a career in international trade and transactional law.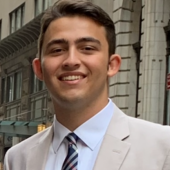 Dean Saridakis
Dean Saridakis is a junior, majoring in Politics & International Affairs, with minors in Economics and Philosophy. At Wake, he is involved with the College Republicans, Student Advising, and the Jazz Ensemble. He has internship experience with lobbying firms, venture funds, and international shipping companies. He looks forward to taking an active role within Pre-Law at Wake Forest.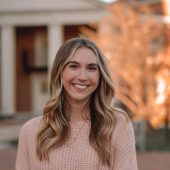 Zenia Grzebin
Zenia Grzebin is a rising senior double majoring in Politics & International Affairs and Spanish with a minor in Women's, Gender, and Sexuality Studies. On campus, she is involved in Ambassadors in Admissions, HerCampus, Student Advising, and Project Pumpkin. Zenia became interested in law through taking American Constitutional Law classes with Dr. Harriger as well as through writing articles about human rights violations for the advocacy group Latina Republic. She aspires to become a lawyer because she wants to use the practice of law to help create a more equitable society for marginalized groups and achieve social change."